At TechnoCorr Engineering Pvt. Ltd., we are committed to providing specific and comprehensive Cathodic Protection services in India for you. Our expert team takes care of Design, Engineering, Erection, Commissioning, Monitoring & Maintenance, Technical Auditing, Troubleshooting, Research, Inspection and Consultancy services evaluating your business requirements. We also have the expert knowledge to train young minds in Cathodic Protection and conduct training courses for the same either at TechnoCorr Cochin office or at client premises depending on specific requirements.
Asset
Integrity
Asset integrity is vital for the longevity of asset management when it comes to corridal assets. At TechnoCorr Engineering Pvt. Ltd, we ensure your underground vessels, storage tanks, mounded bullets, well casings, pipelines etc are adequately protected according to the international standards of asset integrity management. Our team optimize, plan, install and maintain assets by implementing a continuous improvement process during its lifecycle. A comprehensive set of analysis, data collection and related services can be attained through asset integrity service. Your company can avail accurate data and policies with regard to asset management to assure you have acquired standard asset integrity service.
Risk Based Inspection & Failure Analysis
Risk Based Inspection (RBI) combines the likelihood of failure due to degradation with the consequence, informing the choice of inspection intervals and methods. RBI can be used to confidently extend inspection intervals and to target inspection methods at the right damage mechanisms, which carry the most risk.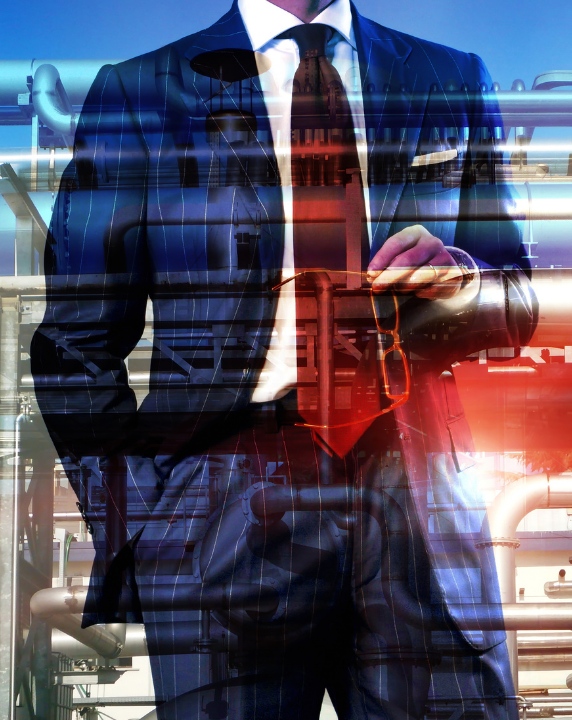 RBI is most effective when inspection intervals are reviewed based on actual equipment deterioration. Due to the very large volume of data, business intelligence solutions form an important part of the review process.
TechnoCorr can help gather and maintain the data needed to optimize an RBI program. We can do the initial review, prepare inspection work packs and advise on inspection intervals and methods.
Failure analysis serves to determine remedial actions, or design improvements, to prevent recurrence of failure after replacement (or repair) of failed equipment, and thus the prevention of further undesirable safety and economic consequences.
Failure analysis can provide impartial and consistent diagnoses of the sequence of damage. This capacity is typically required when you need to confirm whether failure was induced by equipment service history or by manufacturing defects.
We can help you make sense of inspection data though custom developed business intelligence solutions.
Troubleshooting
"Troubleshooting is our specialty and passion."
If your production assets are at risk or underperforming, we have technical specialists with the expertise and experience to deliver practical solutions to your problems.
Sometimes our role can be as simple as bringing a fresh perspective. More often we need to apply our deep understanding of the engineering of Corrosion and Cathodic Protection.
Regardless, there is no doubt that the insight we have gained – from thousands of engagements across different industrial situations, plant/equipment configurations and process conditions – enables our people to find the root cause of any equipment failures, AC/DC interference issues or Corrosion problems.

Access To Expertise

Mitigate The Problem

Manage Risk

Ensure Service Life

Identify Root Cause Sooner

Reduce Uncertainty

Make More Informed Decisions