At TechnoCorr Engineering Pvt. Ltd., we are committed to providing specific and comprehensive Cathodic Protection services in India for you. Our expert team takes care of Design, Engineering, Erection, Commissioning, Monitoring & Maintenance, Technical Auditing, Troubleshooting, Research, Inspection and Consultancy services evaluating your business requirements. We also have the expert knowledge to train young minds in Cathodic Protection and conduct training courses for the same either at TechnoCorr Cochin office or at client premises depending on specific requirements.
EPCM
Engineering Procurement & Construction
Management
An EPCM method is a professional contract method used to get comprehensive procurement of construction of a Cathodic Protection system. This method is widely used in engineering as well as infrastructure projects to determine the real scope of operations. The whole scope of the project including quantity and quality is well defined and we execute EPCM projects on behalf of you. Our team procure, supply, transport, assemble, execute and maintain the entire Cathodic Protection system. System design to operation is handled by industry experts. You will have complete control over the execution of the project without any worries as we manage everything on your behalf. At every stage of the project, you will benefit from our long years of experience, technical knowledge and unique expertise to achieve the best Cathodic Protection service.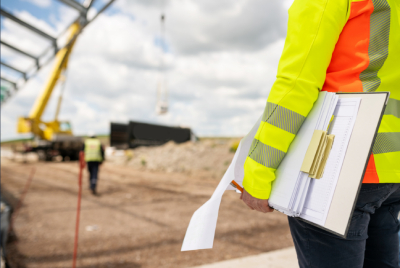 We are acutely aware of the design and schedule issues around the integration of a Cathodic Protection package into an EPC project. Once we are awarded a project, we adopt a rigorous design and project management approach while working closely with the EPC contractor to ensure that the Cathodic Protection system is successfully integrated into the client's overall project
Our technical staff and NACE qualified Cathodic Protection specialists ensure the Cathodic Protection service delivered is of high quality as envisioned by you. Our team strives to maintain quality and safety during the execution of every project. We inspect your asset and procure the requirement which includes minute details about quantities, the way of execution and the overall scope of the project.
We have over 25 years of unsurpassed knowledge and experience in Cathodic Protection and Corrosion prevention products. Our team of experts in India, together with an extensive group of affiliates in other parts of the world provides:
Field Survey
Supervision
Consultancy and Specialist advice
Design
Commissioning
Installation
Monitoring & Maintenance
Our approach is based on meeting the specific needs of EPC contractors who are executing Cathodic Protection packages as part of a major project. As an experienced Cathodic Protection company that is approved by most of the major operators, we are strongly positioned to work with EPC contractors to validate their Cathodic Protection system designs. This can be done as part of a tendering process and then the agreed scope can be executed under suitable commercial terms.