At TechnoCorr Engineering Pvt. Ltd., we are committed to providing specific and comprehensive Cathodic Protection services in India for you. Our expert team takes care of Design, Engineering, Erection, Commissioning, Monitoring & Maintenance, Technical Auditing, Troubleshooting, Research, Inspection and Consultancy services evaluating your business requirements. We also have the expert knowledge to train young minds in Cathodic Protection and conduct training courses for the same either at TechnoCorr Cochin office or at client premises depending on specific requirements.
Surveys And
Inspections
Delivering effective Cathodic Protection services to existing systems requires meticulous surveys and inspection after CP commissioning. At TechnoCorr Engineering Pvt. Ltd, we provide various kinds of investigative surveys and inspections, which includes CAT, CIPS, DCVG, ACVG, soil resistivity survey etc. Our team also conducts surveys including NDT, MFL, Inline Inspection and LRUT. We ensure optimal operational efficiency in every project we come across by conducting effective surveys in order to establish minimum requirements for the control of Corrosion on pipelines and other structures.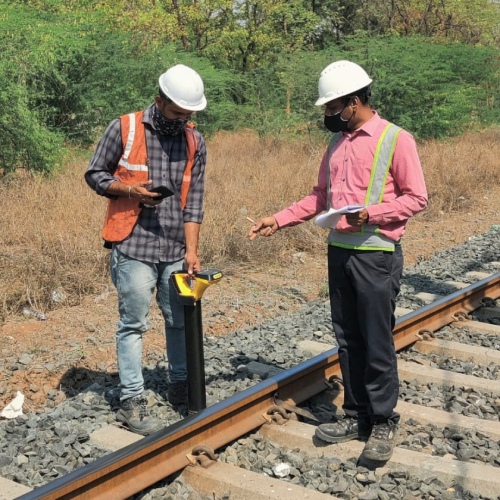 Our technical team is adept at monitoring, surveying and inspecting your assets without any destruction. We test and inspect everything and infer analysis about the requirement of Cathodic Protection services. Our improved inspection involves indirect methods to investigate corroded parts. On the other hand, direct inspection covers visual observation and thickness monitoring. Being a leading Corrosion service provider in India.
Our team joins hands with an individual client or a business entity to execute mitigation services. We understand that a pipeline is always subject to induced AC voltage and shock hazards exist when the voltage reaches more than 15 volts. Our expertise prevents perilous damage caused by AC interference and reduces potential risks. We deliver extensive pipeline protection by delivering reliable mitigation services as you envision.
We deliver Cathodic Protection surveys and monitoring services to protect your assets from external Corrosion.We know frequent, standardized inspection can provide insight into complex structures and how far Corrosion affects the structure. Our team executes many Cathodic Protection inspection methods such as line current measurement, closed interval survey, direct current voltage gradient survey, current attenuation test and facility inspection.
Training And Qualification
Seminar
Depending upon end-user specific requirements, we can provide seminars for the training and qualification of personnel.
Our range of this service includes:
Management / executive appraisal programs
CP design and engineering courses for pipeline and refinery engineers
Corrosion and Cathodic Protection basics
CP System monitoring and maintenance
CAT, DCVG, CIPS and interference surveys
The training can be arranged at TechnoCorr offices, customer's offices or on-site depending upon end-user requirements and number of participants.The program content is finalized in consultation with the client and includes tests, appraisals, assignments and field work for performance evaluation.